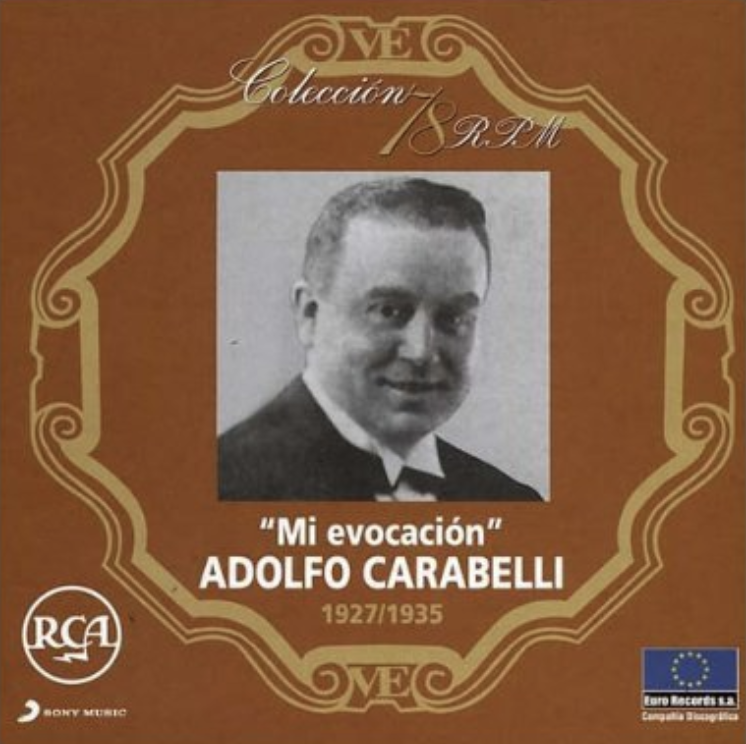 This week's tanda is a set from the Guardia Nueva period by Adolfo Carabelli and is great for dancing canyengue.
Adolfo Carabelli (1893 -1947) was a brilliant pianist and one of the best orchestra leaders in the early days of tango. As a young man, he studied music in Europe, but returned to Buenos Aires during the First World War. In 1926, he was hired as the artistic director of the Victor label. He recorded many famous tangos under his own name and as the Orchestra leader for Orchesta Tipica Victor. These orchestas were made up of some of the greatest musicians of the time and was only for recording only, they did not play live. This tanda includes two of his orchesta's most famous tangos, "Inspiración" and "El Trece."
This tanda also features two of the earliest singers of tango, Carlos Lafuente and Alberto Gomez. Both of these singers began their careers in the 1920s as refrain singers.