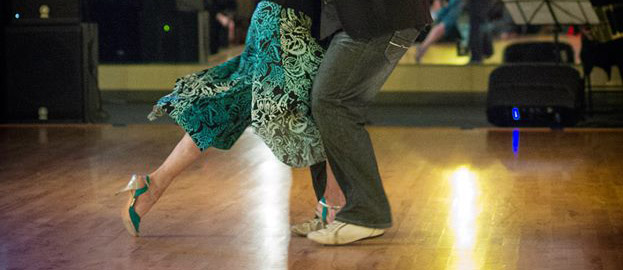 May 21st to May 22nd
Join Clint in Tampa, Florida for workshops on Saturday and Sunday and a milonga Saturday night.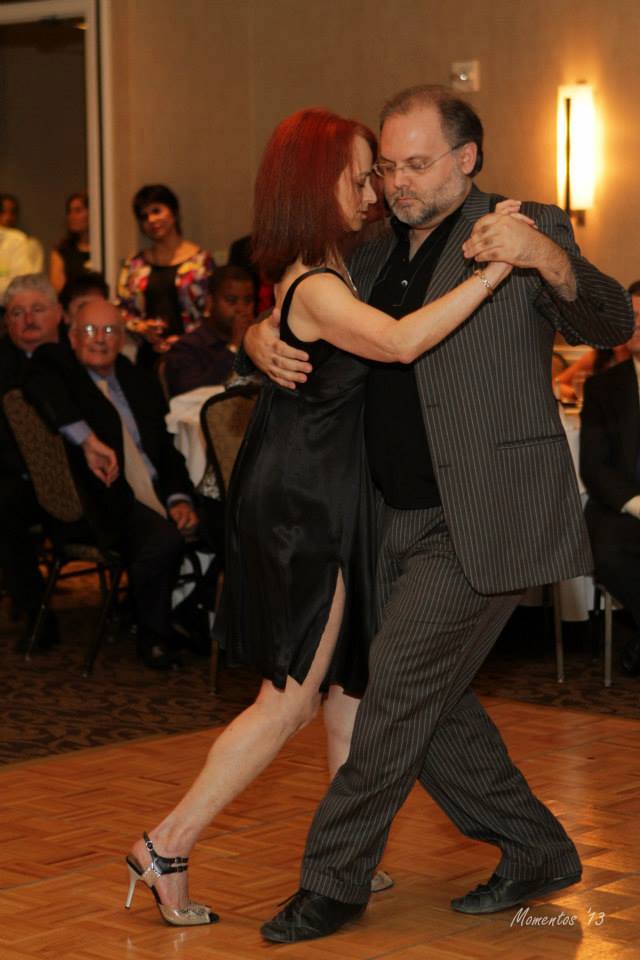 Clint Rauscher has been dancing Argentine Tango since 2003. He is a founding member of Tango Evolution and loves sharing his knowledge of Argentine tango dance and music.
He teaches simple, elegant, musical and playful ideas to be used on the social dance floor from Atlanta to Buenos Aires.
He has studied with master teachers both in the US and Buenos Aires including Sebastian Arce y Mariana Montes, Gustavo Naveira y Giselle Anne, Mariano "Chicho" Frumboli y Juana Sepulveda, Alejandra Mantiñan y Aoniken Quiroga, Norberto "El Pulpo" Esbrez, Facundo Posadas, Oscar Casas y Ana Miguel, Osvaldo Zotto y Lorena Ermocida and Osvaldo y Coca Cartery.
He also operates the www.tangology101.com website where he posts class videos, operates a 24/7 online tango radio station and shares information on the History of Argentine Tango.
General Class Description
All of Clint's classes focus on concepts important to dancing social tango and include women and men's technique, musicality, ideas for improvisation and good floor craft.

Saturday, May 21st.

3:00 pm - 4:15 pm - Workshop: Structure of Tango
4:15 pm - 5:30 pm - Workshop: Exploring the Molinete in Tango and Milonga
5:30 pm to 6:45 pm - Workshop: Parada Variations
6:45 pm to 8:00 pm - Workshop: Colgadas for the Social Dance Floor

9:00 pm to ??? - Milonga with Guest DJ Clint Rauscher and a Special Performance at 10:30pm
Table reservations are available but limited! Tables for 4 will include a bottom of wine of your choice for $25. Please call or text Janey at 816-226-9797.

Sunday, May 22nd.
2:00pm - 3:00pm - Mimosa Tango Exchange Swap 'n Shop
(Seperate event from the workshops and will be a $5 cover for those partaking in the Mimosa Bar.)
3:00 pm - 4:15 pm - Workshop: Creative Volcadas
4:15 pm - 5:30 pm - Workshop: Rebotes with Linear Cruzadas in Vals
5:30 pm - 6:45 pm - Workshop: Deconstructing the Ocho Cortado
Cost:
Classes are $25 each or $125 for all 7 (a $50 savings)
Saturday MAD (Milonga After Dark) is $15.
Locations:
All Saturday Events
Starlight Dance Club
2221 N Hercultes Ave.
Clearwater, Florida

All Sunday Events:
TBD
Private Lessons:
Clint will be offering private lessons on Friday and Monday for $90 at Janey's house studio or $115 at Starlight Studio. Contact Janey to schedule.
If finances are an issue or if you are a student, please contact Janey (816-226-9797) for volunteer information. We are always looking for volunteers to help setup, break down, photograph, shoe sales, door, etc.
Teachers: Clint Rauscher and Shelley Brooks
Song: Solamente Ella by Carlos di Sarli with Jorge Durán 1945
More at: Tangology101.com
The main focus of this class is the idea of having the follower change weight in order to enter into cross system rather than the leader and dancing slowly and elegantly with women taking an active role. Then we added a short figure including a cruzada (cross), with a parada (stop) mordida (bite).