Home
>>
Our Classes & Events
>> Tango Cruise to the Bahamas with Clint - Feb. 1 to Feb 6, 2018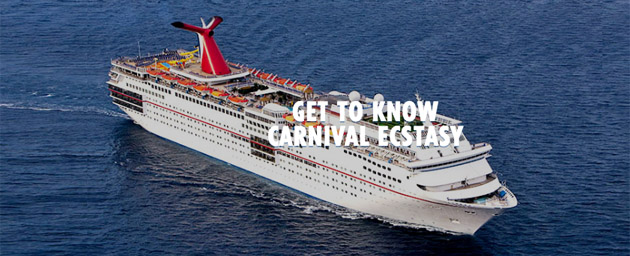 Join us for a 5 Day Tango Cruise from Charleston, SC to the Bahamas from February 1 to February 6, 2018 on Carnival Cruise Lines.
We will plan on having at least 4 hours of dancing per day including an hour class. We will also try to find a place on the ship to dance during the evenings. But we must register 20 people before we can book entertainment areas and set exact times for events.
So, if you are interested, we need you to register with a $150 deposit, WHICH IS 100% REFUNDABLE up to December 3, 2017. The number to call to register is 800-764-7419 ext. 70232. After booking is done contact customer service with any questions at 800-764-7419 ext. 70480. The group name is "Tango with Clint" and the group booking number is "5XT4Q3"
The cost is:

PLUS taxes ($110), insurance ($49), and Milonga/Class fee ($40). Also, the ship requests an $18 per person drink purchase during events, but not sure how this would be enforced. Everything is payable to Carnival, except the $40 milonga/class fee which can be paid here before the cruise:
I really hope that you can join us and this would also be a great time to bring a significant other or family or friends, they can enjoy the ship while we dance.
This cruise is not listed on their website yet, but you can view the information about earlier cruises on this same ship here: https://www.carnival.com/itinerary/5-day-bahamas-cruise/charleston/ecstasy/5-days/baw

Also, join the discussion and let everyone know when you are registered on the Official Facebook Event Page.
If you have additional questions you can contact Clint at clint@tangology101.com or 404-931-2455.