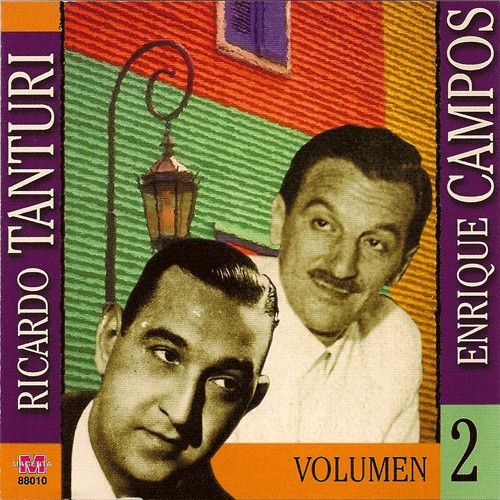 This week's traditional tanda is medium tempo set by Ricardo Tanturi with Enrique Campos.
Tanturi's orchestra, while not standing out musically, can be described as mature, solid, with an understated elegance. The orchestra was more well known for its singers Alberto Castillo and Enrique Campos. Tanturi and Castillo recorded many songs of a fairly rhythmic nature.
After Alberto Castillo left the orchestra, in May of 1943, he was replaced with Enrique Campos. At this time, Orchestras that were moving to a more melodic sound, such as Caló with Beron and Di Sarli with Podesta, were doing very well. With Campos, Tanturi's music became more melodic, but without sacrificing the rhythm. Unlike Castillo, Campos was not a show-off and sang in a calm, simple voice and was at the service of the orchestra.
Many believe that while Castillo had a better voice, Campos is better for dancing. I am more 50/50 on this and very much enjoy dancing to both Tanturi-Castillo and Tanturi-Campos, although they are very different. Tanturi-Campos recorded 51 songs between 1943 and 1946.
This tanda features two of their most famous tangos, "Una Emoción" and "Oigo Tu Voz."