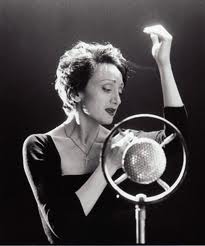 This weeks alternative tanda collection are songs that could be put together to create a French Vals tanda, or at least they sound French. The first two come from the Amelie soundtrack and are sort of alternative tango classics. The final one is by Edith Piaf and maybe slightly more difficult to dance to, but I love it and have had wonderful dances to it.
Listen to this Collection
Another song that I love to put into this set is "Esquinas Romantica" by Demoliendo Tangos, but I could not find a link to just that song, only the whole album. So, I am posting it below so that it starts at the correct spot in the album.
More about: